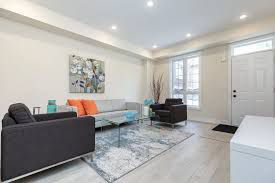 When you are in Canada, do like the SoulRoomers Do! Are you new to Canada and looking for affordable renting that is near to your workplace, university, and all other important spots?
If you are willing to explore the city and want easy access to some of the best places in Canada and choose a place where you can accommodate with given resources, then SoluRooms is the finest Property Management Company in Toronto that provides perfect spaces for a great lifestyle in budget-friendly living.
There are 5 specific locations with 100 and more spaces namely:
Wellington SoulRoom – Location: Wellington and John

Lansdown SoulRoom – Location: Dupont and Junction

Bloor SoulRoom – Location: Bloordale and Dovercourt

Wallace SoulRoom – Location: Junction Triangle

Liberty Location: Location: Liberty Village
These locations have their own advantages like your home will be closer to all the necessary amenities like gyms, movie theatres, sauna, and grocery stores. So, you don't have to struggle with basic things.
One of the best things in Canada is to feel the vibe of a sky-rise lifestyle, and experiencing a young atmosphere that is so inviting to all! With SoulRooms, you can enjoy a modest lifestyle with rooms, that are fully furnished, spacious, and have everything best stored for you.
The idea of SoulRooms is based on co-living culture and building a community where like-minded people share their lives together. They make sure that your co-partner is reliable and shares similar thoughts and tastes with you. They say that they don't want you to 'adjust' instead celebrate co-living every day. So, that's how they ensure a great co-living experience for all.
As a Property Management Company, SoulRooms understand that if you are new and starting your career in this city, you have to stick to a budget. A budget helps a lot, especially when you are at the age of earning and investing. There are so many more companies that provide accommodations, but somehow they miss a lot on basic things as shared above. This company has maintained a great balance between work and home lifestyle.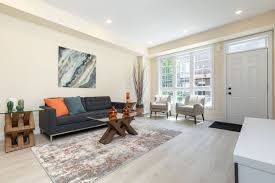 They too have a page dedicated to savings and how one can actually save a lot while getting their services. From rent, furniture to out-of-pocket expenditure, everything is covered properly.
So, you must visit their website and review how they can make your life easier. SoulRoom, as a company that looks after property management in Toronto, is worth all your time, energy, and effort.